Taizy french fries production machine is well-known in the related industries, and we have been manufacturing this line for more than 10 years. Have been cooperating with us for many times, Egyptian customers visited our frozen French fires processing line factory to deeply know about all the machines.
He wants to build a French fries factory locally
French fries are very famous in the Egyptian food market and occupy a large share. To cater to market demand, he decides to build a French fries factory and buy french fries production machine with high quality. As we all know, the investment cost of it is large, so he visits our factory to test all the machines.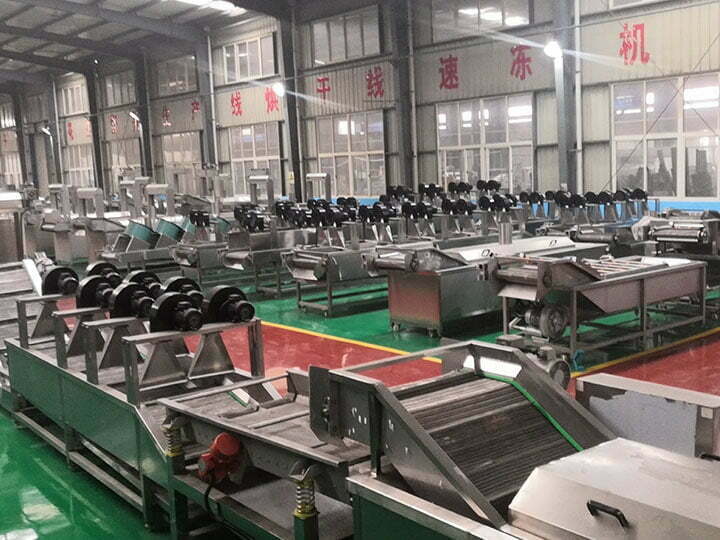 We suggest him to buy a fully automatic french fries production machine
After knowing the size of his factory and the native labor market , we suggest him to buy a fully automatic frozen French fires processing line. Although the price of the fully automatic French fries production machine is much higher than that of the semi-automatic French fries production line, in the long run, the former can really help you to obtain high profits. Why? Because the fully automatic line needs less labor cost, around 3-5 person, greatly saving your energy while improving the working efficiency.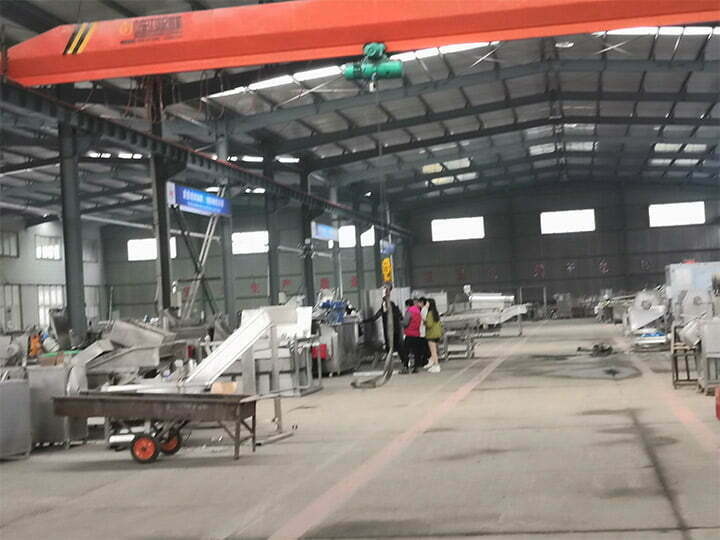 We introduce our all machine to him with great patience
The frozen French fires processing line includes several machines, namely, potato peeling and washing machine, potato cutter, blanching machine, dewatering machine, frying machine, air cooling machine, deoiling machine and packing machine. To better serve him, we patiently explain to him every detail of the machine until he is able to totally understand what we say.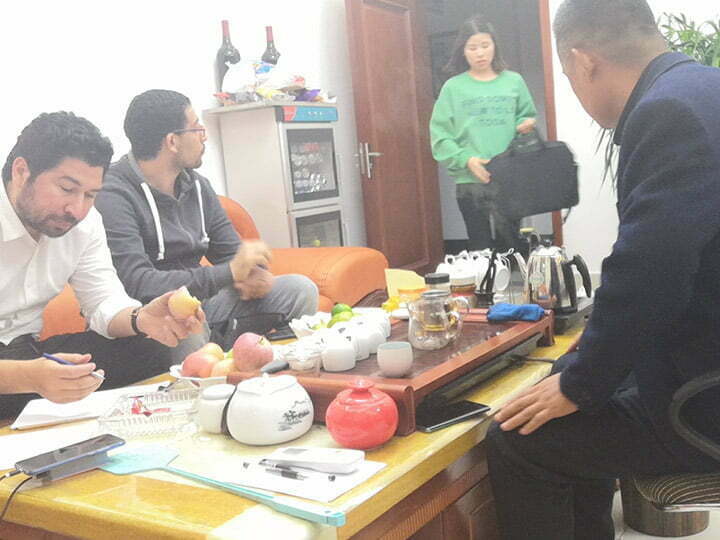 Finally, we formulated a very perfect plan and conducted the local market analysis with him. He was very satisfied with everything we did for him, noting that he was glad to establish long time cooperation with us in the future!