Small potato chips making line is a semi-automatic potato chip plant with an output of 50kg/h to 300kg/h. With moderate investment and a comparatively small footprint, the small-scale potato chips line is suitable equipment for small potato chip processing factories or new startups. As an experienced food machinery manufacturer, Taizy Machinery has designed and developed a variety of potato chips production lines and french fries processing machinery, which has been sold to a large number of countries.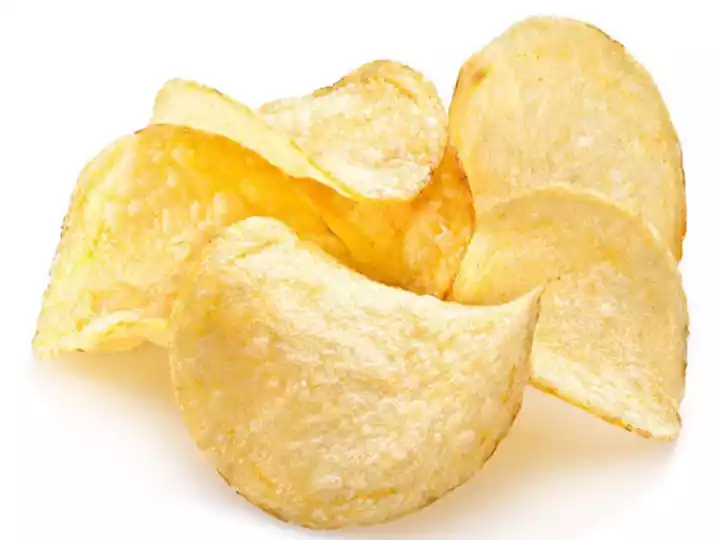 Machine introduction of small potato chips making line
The 50k/h potato chip processing plant is the most basic configuration for industrial processing of potato chips, which is very suitable for small and medium-sized food factories and new business investment.
This is because the potato chips making line has all the functions of producing fried potato chips, but due to its small production scale, the investment cost is relatively low.
Its production process mainly includes potato washing and peeling, potato slicing, blanching, dehydration, potato chip frying, deoiling, potato chip seasoning, and potato chip packaging, etc.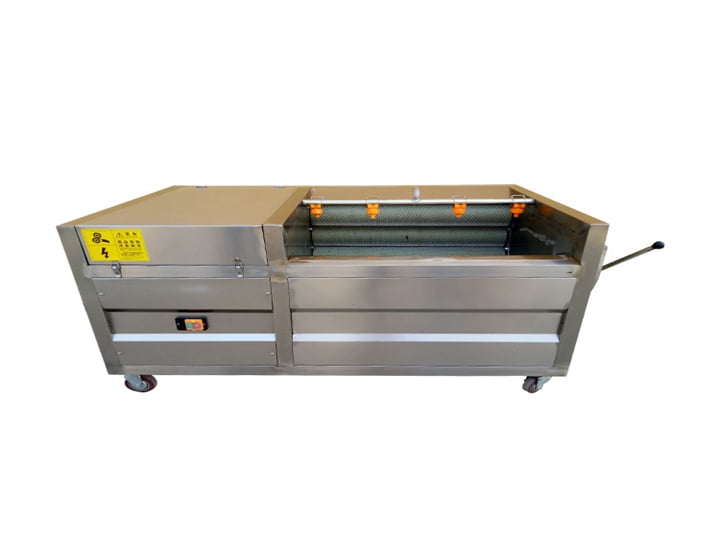 Potato cleaning and peeling machine: after potatoes are poured into the hopper, they are cleaned and peeled synchronously.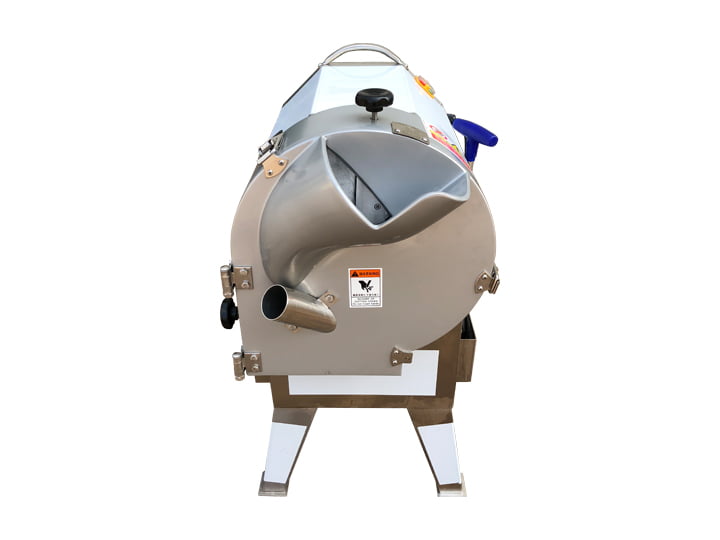 Potato chip slicer: put the peeled potatoes into the inlet continuously, and the potato chips will be cut out automatically.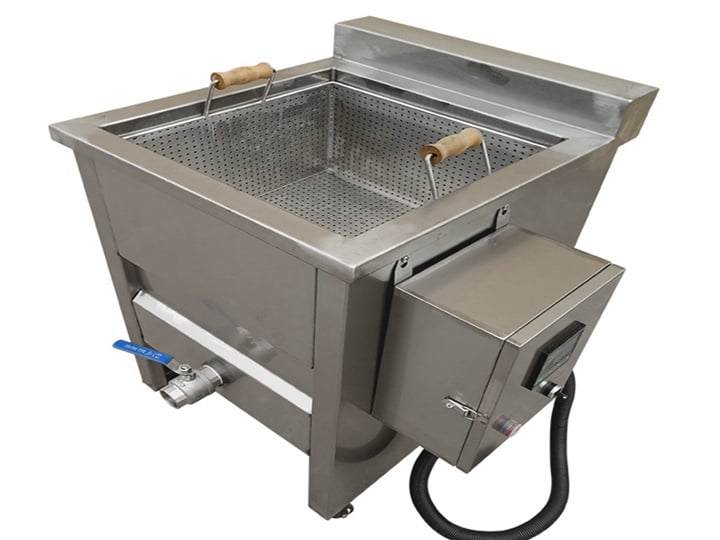 Blanching machine: remove starch from potato chips with hot water.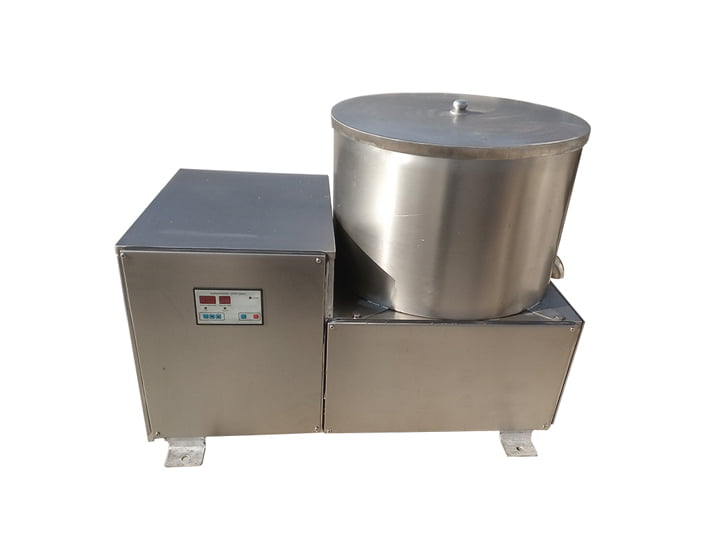 Water dryer machine: to dry the excess water on the surface of chips.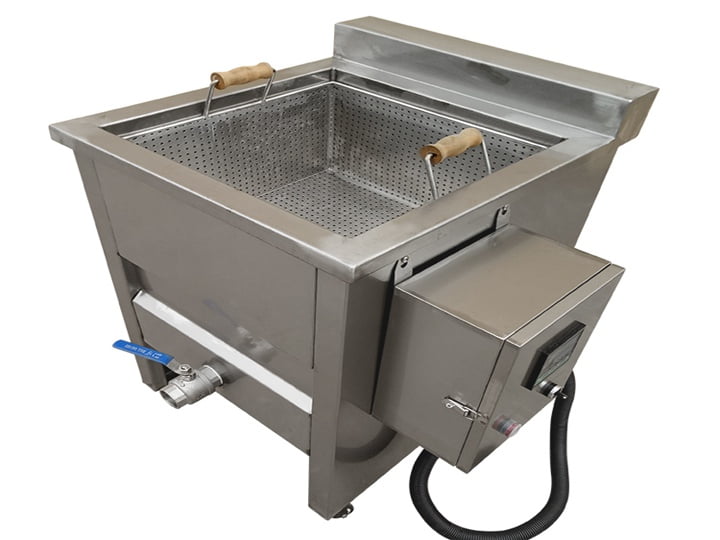 Potato chips fryer: to deep fry potato chips.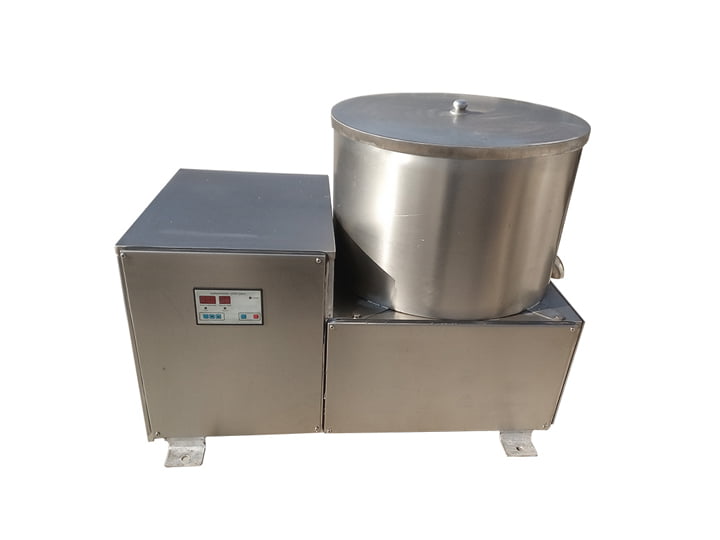 Oil dryer machine: dry the oil on the surface of fried potato chips to improve the taste.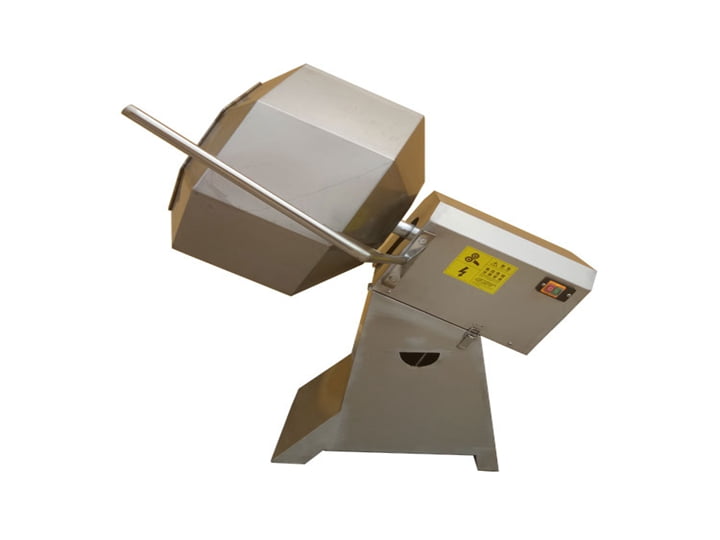 Seasoning line: to flavor the fried potato chips fast.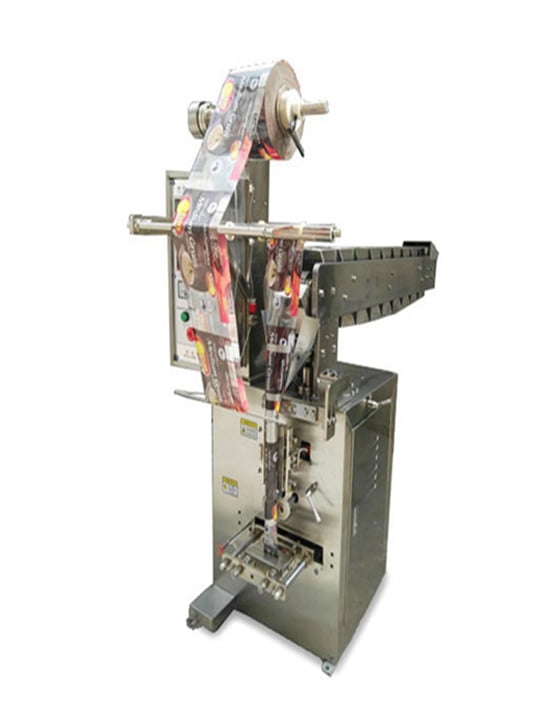 Packaging machine: Packaging potato chips in a certain volume for better storage.
Potato chips making line highlights
Flexible production
Space-saving
Labor-saving and energy-saving
Moderate cost and fast benefit return
Hygienic and durable
Variety of final products (smooth surface or crinkle-cut shapes, different thicknesses and flavors)
This small potato chip processing line is a semi-automatic processing form. In the process of producing fried potato chips, the whole production line needs about 4-5 workers to work.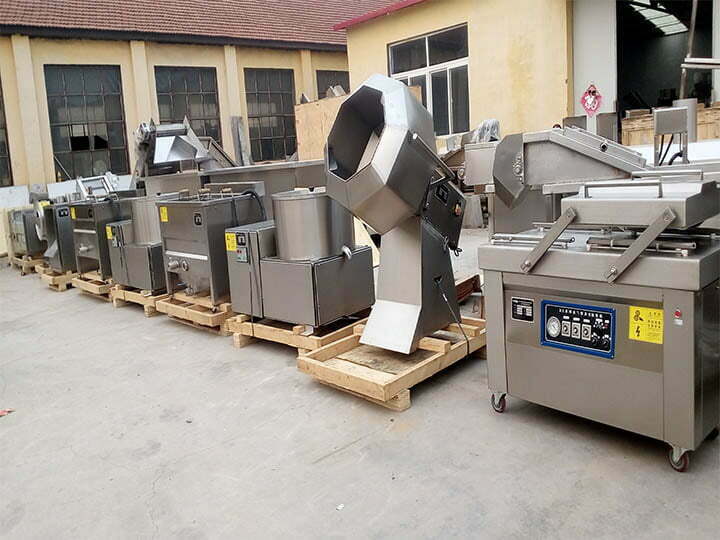 Specification of 50kg/h potato chips making line
Number
Machine list
Parameters
1
Potato washing peeling machine
Dimension:2200*850*900mm
Length of roller: 1200mm
Power:2.95kw
2
Potato Chips Slicing Machine
Dimension: 600*500*900mm
Size:2-9mm
Power: 1.5kw
3
Blanching machine
Dimension:2500*950*1250mm
Belt width: 600mm
Power:48kw
4
Water dryer machine
size:1000*500*700mm
weight:200kg
power:1.5kw
5
Potato chips fryer machine
Dimension:2500*1200*1550mm
Belt width: 600mm
Power: 48kw
6
Oil dryer machine
size: 1000*500*700mm
weight: 200kg
power: 1.5kw
7
Potato chips seasoning machine
Dimension: 1400*800*1550mm
Power: 0.75kw
8
Potato chips packing machine
Maximum weight: 1000g
Single weighing range: 10-1000g
Weighing speed:60 times/min
Main specification of small potato chips line
Potato chip plants delivery for foreign customers
All kinds of potato chip processing solutions are available in the Taizy factory, such as 50kg/h potato chip line, 100kg/h automatic potato chip processing line, 200kg/h semi-automatic potato chip plant, 300kg/h automatic potato chip project, 500kg/h-1t/h fried chips plants, etc.
The large-scale potato chip production line has been exported to more than 30 countries and regions. Among them, the countries we often cooperate with include the United States, Mexico, Argentina, South Africa, Uganda, Saudi Arabia, Sweden, the United Kingdom, Uzbekistan, Indonesia, Thailand, etc.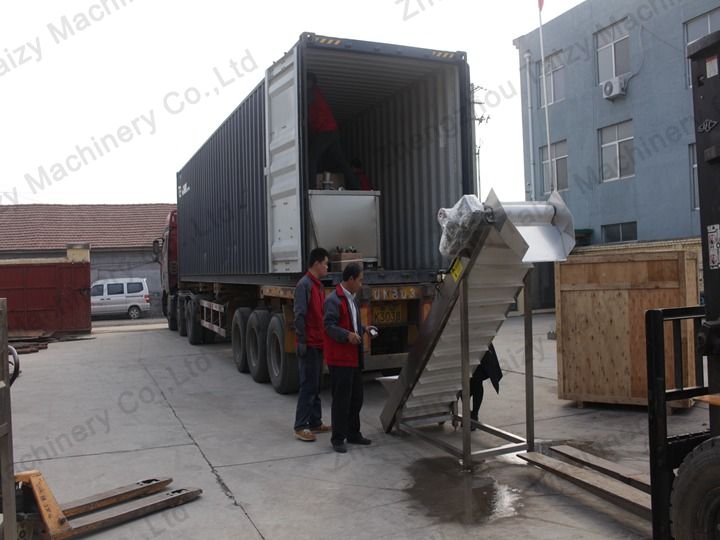 Small potato chips processing projects design of Taizy machinery