Are you planning to venture into the lucrative world of the potato chips business and establish your own potato chip factory? Look no further! Taizy Factory, a trusted name in the food processing machinery industry, is here to cater to all your potato chip equipment needs. From producing irresistible potato crisps to perfectly fried chips, our top-notch potato chips maker will help you achieve success in this competitive market.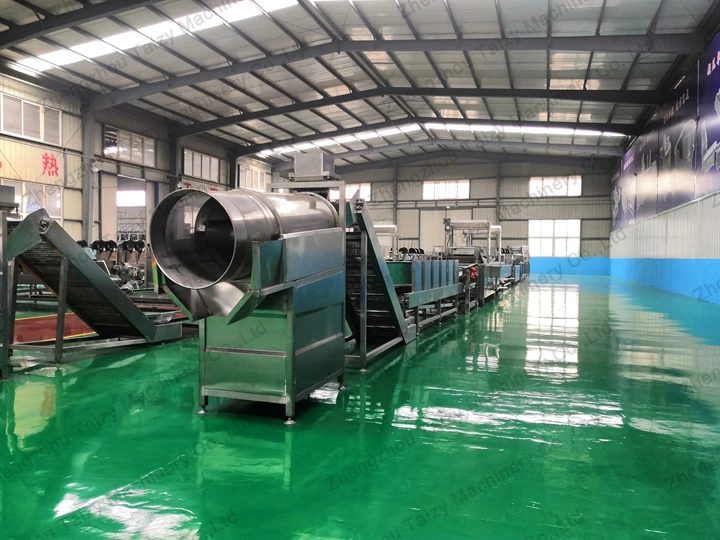 Discover the Finest Potato Chip Equipment
1. Efficient Potato Chip Production Line
At Taizy Factory, we offer a comprehensive potato chip production line that seamlessly integrates washing, peeling, cutting, frying, and flavoring processes. This highly efficient production line allows you to handle large quantities of potatoes in a streamlined manner, increasing productivity and reducing labor costs.
2. Cutting-Edge Technology
Our potato chips maker boasts cutting-edge technology that ensures precise and uniform cutting of potatoes into delightful chips. You can customize the chip thickness to meet the preferences of your target consumers, offering a wide range of chip options.
3. Energy-Saving and Environmentally Friendly
Taizy Factory is committed to sustainability. Our potato chip equipment is designed to be energy-saving and environmentally friendly, reducing your carbon footprint while maximizing your production efficiency.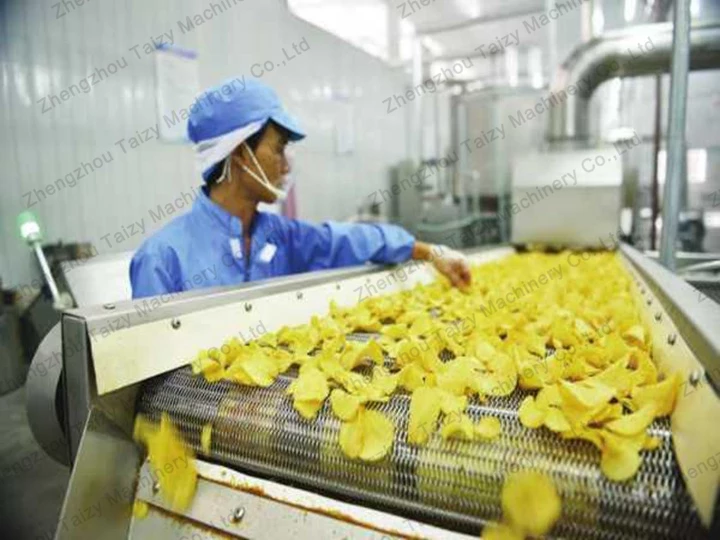 Experience Taizy's Proven Success in exporting potato chip equipment
1. Trusted by Global Clients
Taizy Factory has a track record of delivering high-quality potato chip equipment to clients worldwide. Our equipment has been trusted and praised by established potato chip businesses, and we have earned a reputation for our reliability and exceptional service.
2. Tailored Solutions
We understand that every potato chip factory has unique requirements. That's why we offer customized solutions that perfectly match your production scale and budget. Our team of experts will work closely with you to ensure the equipment meets your specific needs.
3. Dedicated Technical Support
With Taizy Factory, you are never alone. Our dedicated technical support team is always ready to assist you, whether it's installation guidance, maintenance tips, or troubleshooting. We are committed to ensuring your potato chip production runs smoothly.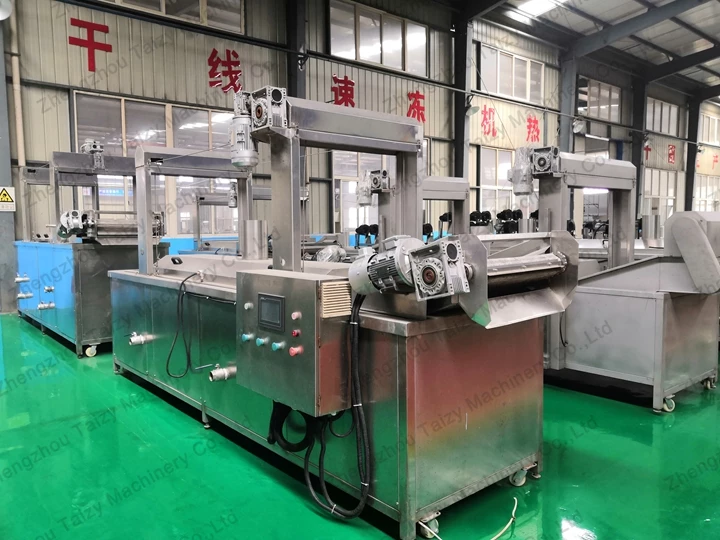 Taizy high-quality potato chips machine for sale
As you embark on your potato chip business journey, choosing the right potato chip equipment supplier is essential for your success. Taizy Factory, with its state-of-the-art potato chips maker and dedicated customer service, is the partner you can trust.
With our efficient production line and cutting-edge technology, you can create the finest potato crisps and fry chips, captivating the taste buds of your consumers. Join the league of successful potato chip entrepreneurs and transform your business with Taizy Factory today!
Contact us now to get a free quote and explore how our potato chip equipment can elevate your potato chips business to new heights. Make a wise investment, choose Taizy Factory!