Bananas and plantains are one of the most consumed fruits in the European and American markets. And banana chips produced from bananas are also popular in the international market because of their ready-to-eat, delicious, and easy-to-store characteristics. Recently, we have exported the banana chips processing line to Ghana, Ecuador, Belgium, Canada, etc.
What machines are included in the banana chips processing line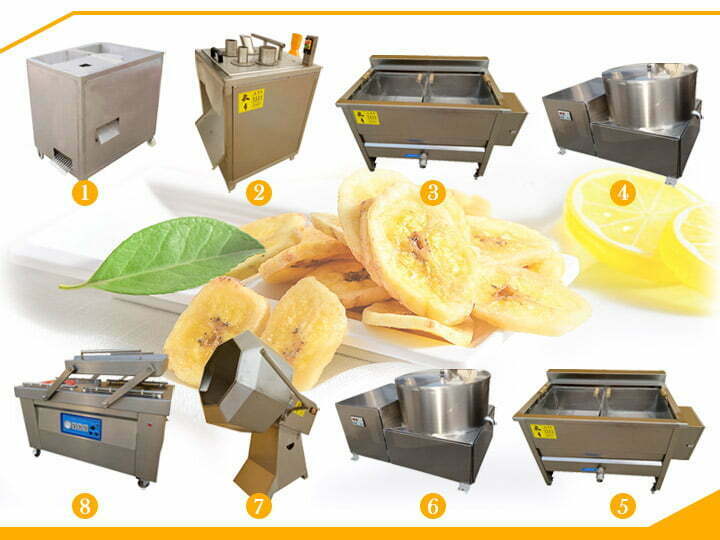 The semi-automatic banana chips processing line's capacity is from 50kg/h to 500kg/h. The machines are included as below:
1.Banana peeling machine. This machine is used to remove banana peel without damaging the inner banana.
2.Banana slicer machine. The slicer is used to cut the banana into even thickness, the thickness can be 2-7mm.
3.Banana chips blanching machine. The blanching machine is to remove the starch from the banana to keep the bright color of banana chips
4.Banana chips dewatering machine. The dewatering machine uses the centrifugal principle to remove the water on the surface of the banana slices, so as not to splatter during frying
5.Banana chips frying machine. The heating tube of the frame fryer can work alone, and the seamless heating tube is used to ensure the safety of frying.
6.Banana chips de-oiling machine. After frying,you need the de-oiling machine to remove excess oil.The machine's function is same as the de-watering machine.
7.Banana chips seasoning machine. The seasoning machine can evenly mix banana chips and seasonings.
8.Vacuum packing machine. The machine can automatically pack large-volume banana chips for easy storage.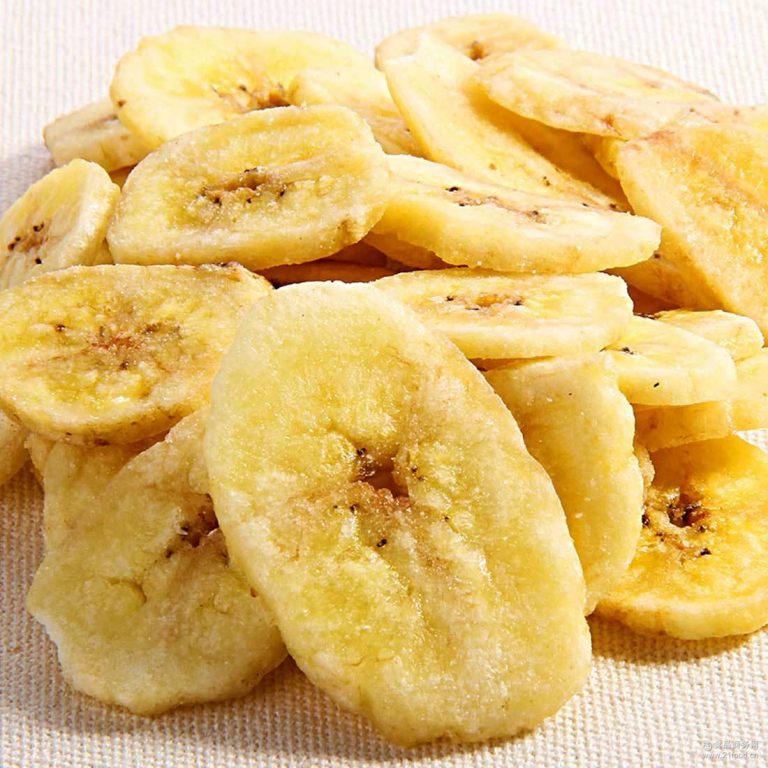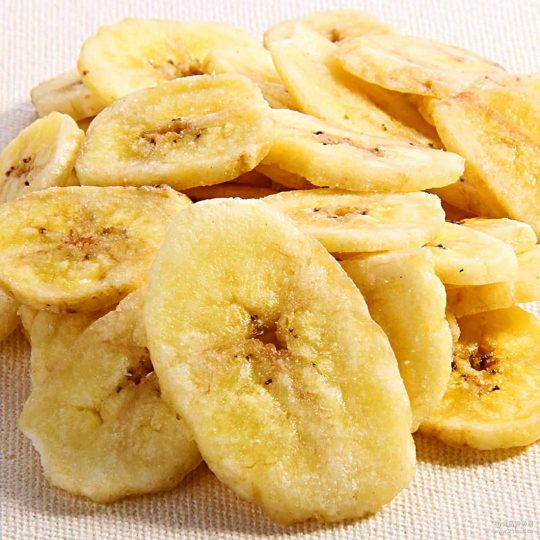 The Canadian customer built a new factory, prepare to produce potato chips and banana chips. But due to financial problems, he first considered the banana chips processing line.
After knowing his factory area and investment, we recommended him a 50kg/h and 100kg/h semi-automatic banana production line. But considering his subsequent production expansion, we recommend that he buy a 100kg/h production line. In this way, There is no need to replace equipment for three or four years after opening the market.
After careful consideration, he decided to purchase a 100kg/h production line and quickly placed an order with us.