Finger chips also called french fries, fries, chips, and french-fried potatoes are a very popular snack food in the world. In the production of finger chips or finger fries, a finger chips cutting machine (also known as a french fries cutter machine) is often used to make potato strips in fast food stores, restaurants, or food processing plants. The traditional manual cutting method is time-consuming and labor-intensive, and the cutting effect is not good. An automatic french fries cutting machine is a professional solution for making potato strips and slices, with high output and excellent cutting effects. Let us get to know the outstanding performance of an industrial finger chips machine.
Notable features of finger chips cutting machine performance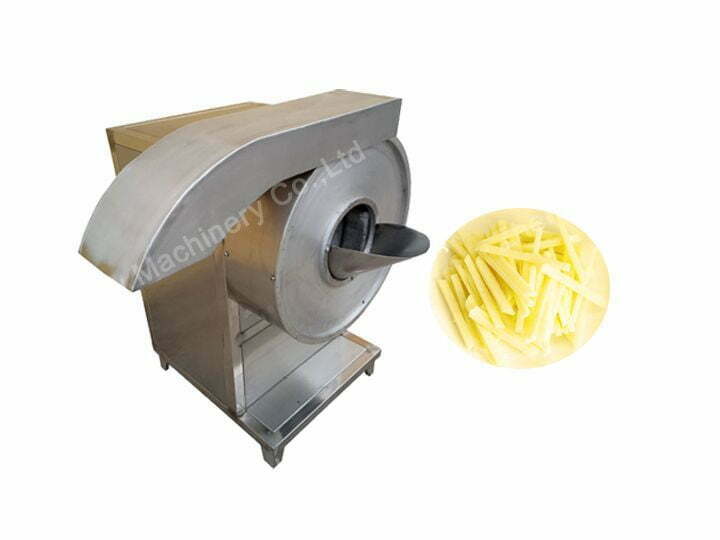 1. Consistent finished product size and smooth cut surface with no destruction to the tissue fiber in potatoes.
2. Adjustable cutting sizes. The general size is from 3mm-12mm and can be customized.
3. Capable of cutting strips or slices by adjusting the blades of the finger chips cutter machine.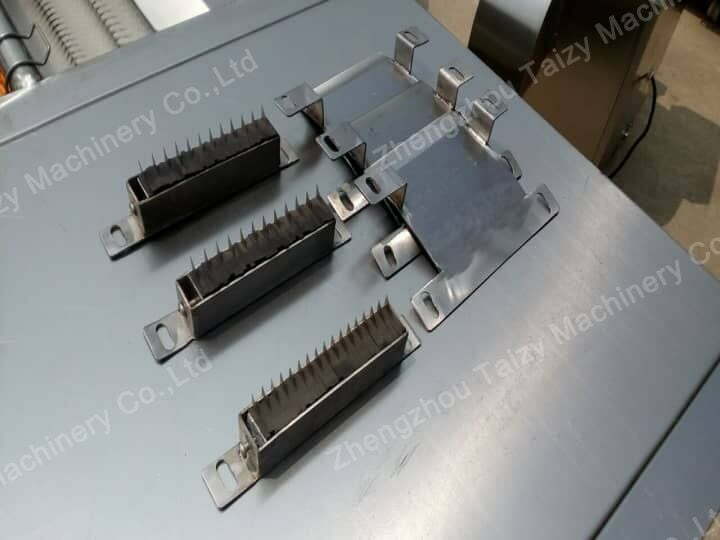 4. Easy to operate and labor-saving. As long as the potatoes are put into the feeding port of the potato finger cutting machine, the raw materials are cut at one time.
5. Large output and high speed. The work efficiency of the finger chips machine is more than 10 times that of manual processing, and the output reaches 600-1000kg/h.
6. Wide range of applications. The french fries cutting machine is suitable for cutting various kinds of vegetables into strips, such as cutting potato, sweet potato, purple potato, taro, cassava, radish, carrot, eggplant, lotus root, etc.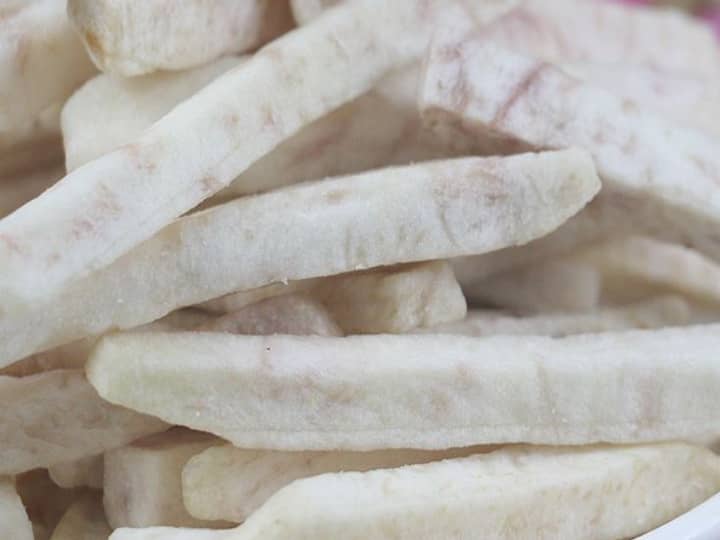 Why is the industrial finger chips machine outstanding?
To meet customers' demands in the potato processing business, Taizy Machinery has designed and developed a new type of finger chips cutter machine by adopting advanced mechanical techniques and high-quality materials through long-term production experience. The finger chips cutting machine can realize high productivity, adjustable thickness, low breakage rate, and easy operation and maintenance.
The electric French fries cutter is mainly composed of the frame, body, dial plate, cutters, transmission parts, discharge cover, etc. The machine uses the guide chute of a rotary dial plate to feed, and small sharp cutting knife, and large curved blade with oblique distribution to cut. Thus, it achieves a smooth cutting surface and high cutting efficiency.
The automatic french fries cutting machine adopts stainless steel and aluminum alloy steel structure, which is corrosion-resistant and high-strength. The machine has high-quality stainless steel blades, and aluminum alloy tool holder, ensuring good material quality and long service life.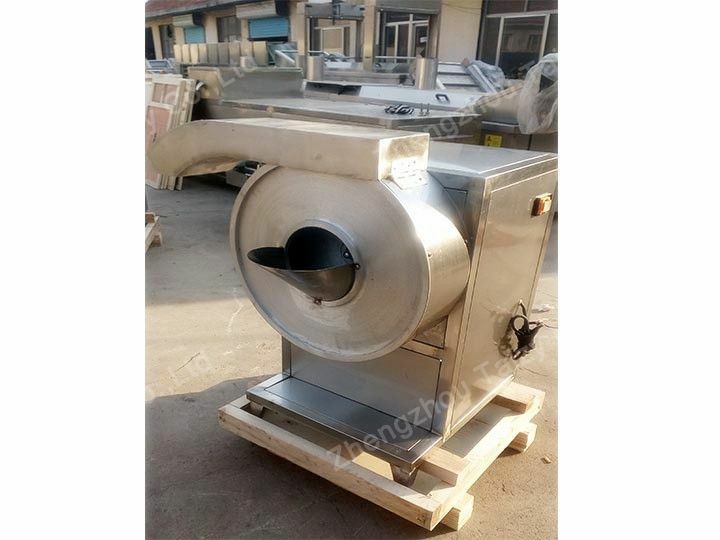 Is the finger chips cutter affordable?
Our company manufactures various models of finger chips cutting machines and offers very competitive factory price. The finger chips cutter price is set based on the overall cost. Generally, for different models, capacities, and machine materials, the finger chips cutter price is different. We also offer considerate and professional before-sale, in-sale and after-sale services for each customer. If you have any inquiries, welcome to directly contact us.