Our plantain peeling machine is used for removing the skins of green bananas and plantains. The pulps can be further processed in the banana chips production line or the preparation for other banana snacks, including banana powder, banana sauce, etc. Specialized in manufacturing banana machinery for many years, we have exported our plantain peeling machine in Nigeria, Zimbabwe, Pakistan, the Philippines, Indonesia, Malaysia, and many other countries.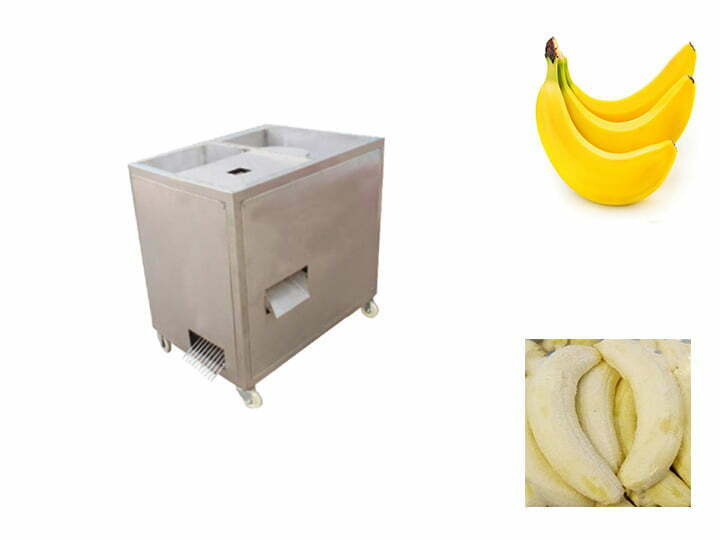 Order details of plantain peeling machine in Nigeria
Recently, we have already sold two sets of industrial banana peelers in Nigeria. Since this customer needs high-output banana chip peeling machines in the banana chips production line, we suggested him choosing the double-feed type peeler. The green banana peelers include two feed ports, allowing two workers to operate at the same time. The capacity reaches 300kg per hour. Equipped with an automatic feeding conveyor, the equipment can send all the peeled plantains to the discharge port. Green banana peeling machine requires manual feeding and has the function of automatic peeling and discharge. The peeling processing is fast and the peeling effect is perfect. After negotiation several times, the customer confirmed all the details and signed a purchase contract with us. Part of the order details of the plantain peeling machine in Nigeria is as follows:
| | |
| --- | --- |
| Model | TY-XB-2 |
| Dimension | 2.10*1.06*1.04m |
| Packaging size | 2.14*0.97*1.15m |
| Voltage | 380V/50HZ |
| Power | 0.8KW |
| Capacity | 300kg/h |
| Weight | 230kg |
| Weight with packaging | 304kg |
part of order details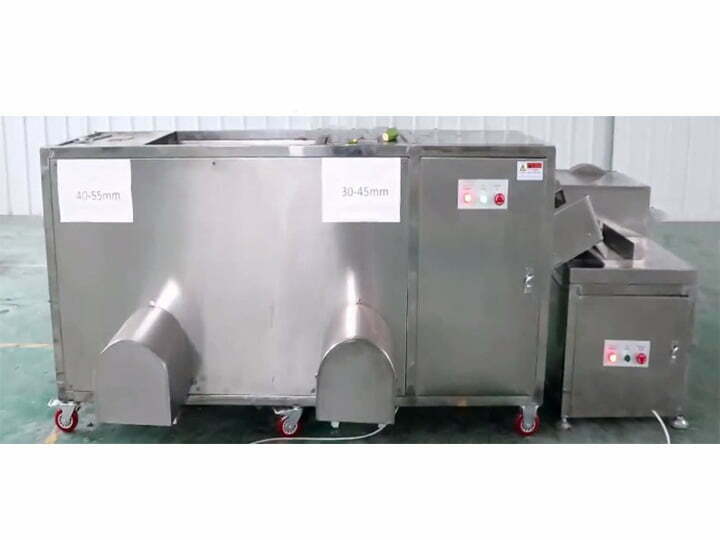 The plantain peeling machine in Nigeria work well and help the customer make more profits. We have gained the trust of the customer and we maintained good cooperation. Actually, this banana skin peeling machine is popular in the current global banana processing market. According to customers' requirements, we can customize the machine and supply the related supporting equipment.
Why to select the banana peeling machine?
For over a decade, we adopt advanced industrial technology and always obey strict production steps in manufacturing. Our plantain peeling machine in Nigeria has several advantages, which make it one of our hot-sellers. The machine is often applied in the banana/plantain chips production line.
1, High productivity. Its general output can reach 150 to 300kg per hour.
2. Good peeling effect. The peeled banana/plantain is clean, with a smooth surface and no breakage.
3, Suitable for peeling any size of green bananas or plantains.
4, Automatic discharge. After a banana peel and pulp peeling after separates, the banana peeler automatically sends the pulp out.
5. Space-saving and easy to move. Its size is compact and four wheels allow it to move easily.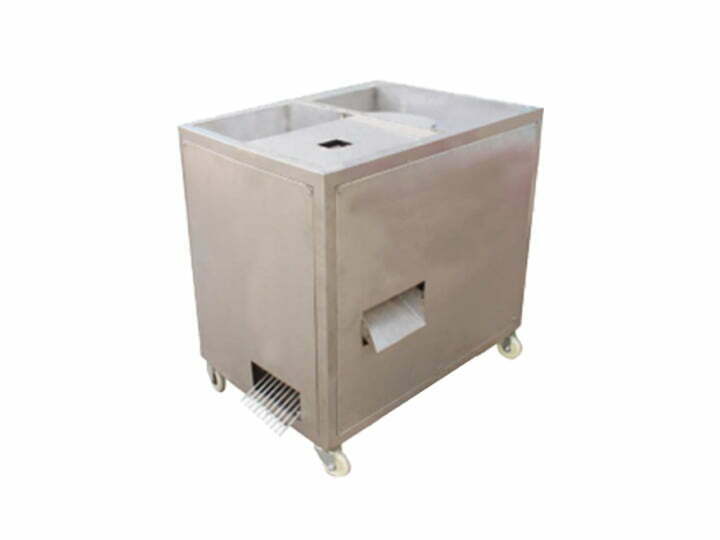 If you need more details about the plantain peeling machine in Nigeria, welcome to contact us.