We sold 5 sets of potato chip seasoning machines to Germany last week. It can mix the food such as potato chips or French fries with seasonings evenly. With octagonal structure and high efficiency, it is favored by people.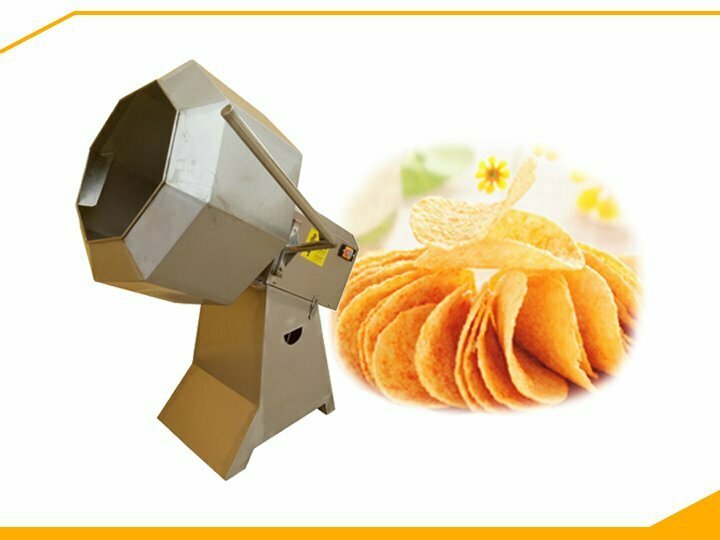 Why he purchase a potato chip seasoning machine?
He has a potato chips processing plant, and the seasoning machine plays an important role in this line. His old seasoning machine is broken, so he wants to buy a new one. Due to the heavy workload, he decides to buy 5 sets. He sells the potato chips to the local market, which has brought him huge benefits in recent years.
What's the feature of this machine?
1.All the parts are of this potato chip seasoning machine are made of stainless steel that can enable our customers to use it for a long time.
2.It is a rotary seasoning machine, and the special design octagonal structure ensures that the seasoning and potato chips or other food can fully mix.
3.It has wide application, and can be used for different fields.
4.After mixing, the machine can discharge the food automatically, saving time and energy.
5.Unlike other machines, it bears low noise with stable operation.
Why to choose Taizy seasoning machine?
Firstly, we not only provide our customer with octagonal potato chip seasoning machine, but also have other types such as automatic drum type seasoning machine that boasts higher working efficiency. Therefore, you can choose any one according to your need. Secondly, we will give you full support after you receive the seasoning machine. Never worry about how to operate it, we can send you detailed manual book, and teach you with great patience until you totally understand. Thirdly, many seasoning machines often have uneven mixing of seasoning and food in the market, which never happen in the Taizy seasoning machine.