The potato chips cutting machine is also called multifunctional potato chips cutting machine, with the functions of shredding, slicing, or dicing potatoes. Also, the potato chips slicer machine can produce flat or curved/corrugated potato chips. The thickness of shredding, slicing, and diced potatoes are uniform. The potato slicer machine can also be used to process other root vegetables, like sweet potato chips, carrot, radish, cucumber, cassava, etc. in restaurants, canteens, vegetable markets, food processing factories. Our potato chips cutting machine is very popular in the market and we have delivered potato chips cutting machine in Pakistan, and many other countries.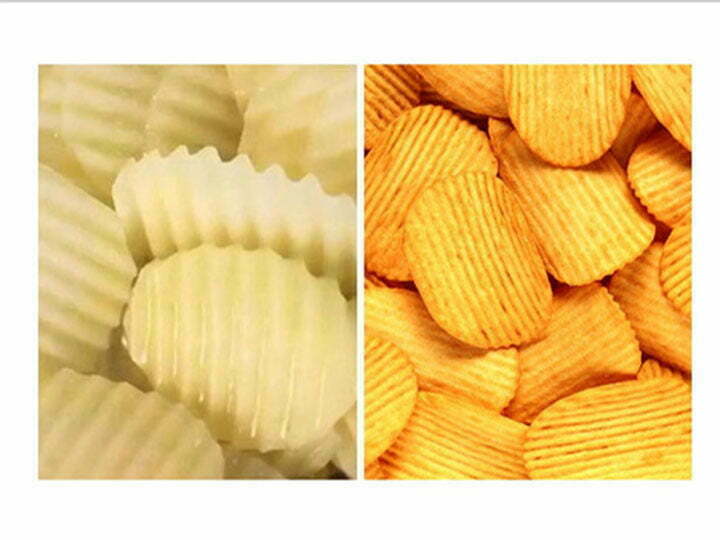 Structure features of potato chips cutting machine in pakistan
The machine adopts the structure of the cutter head and adjusting disk. With different cutter heads, the materials into different hoppers can be shredded, sliced, or diced. The whole machine is made of 304 stainless steel, which is hygienic, beautiful, and durable. It is simple and convenient to operate the machine. The cutting speed is fast and processing efficiency is high, and the cutting size is uniform. For special requirements, we can offer tailored service for customers.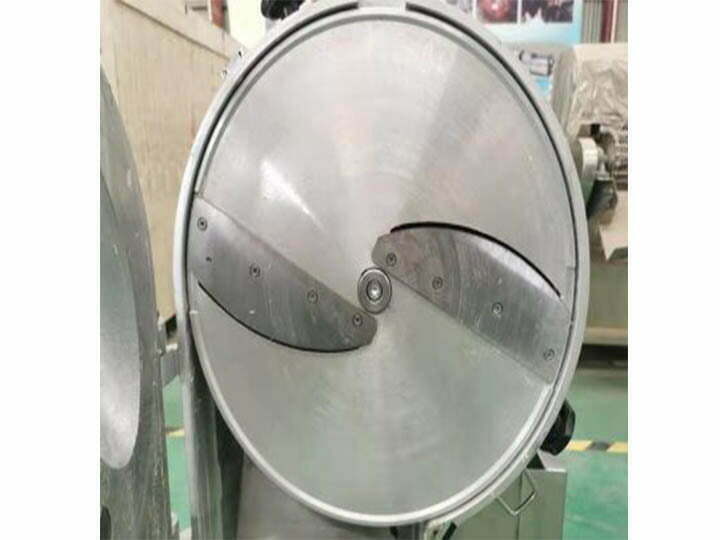 How does a potato slicer work?
There are two feeding ports in the potato chips cutting machine in Pakistan for different shaped materials. The small one is fit for materials with a smaller diameter. After putting the material in the inlet, the blades quickly cut the materials into smooth slices or corrugated/wave-shaped slices, and automatically discharge the materials. By changing the cutter head, you can obtain corresponding shapes. The range of the slice is 2-20mm.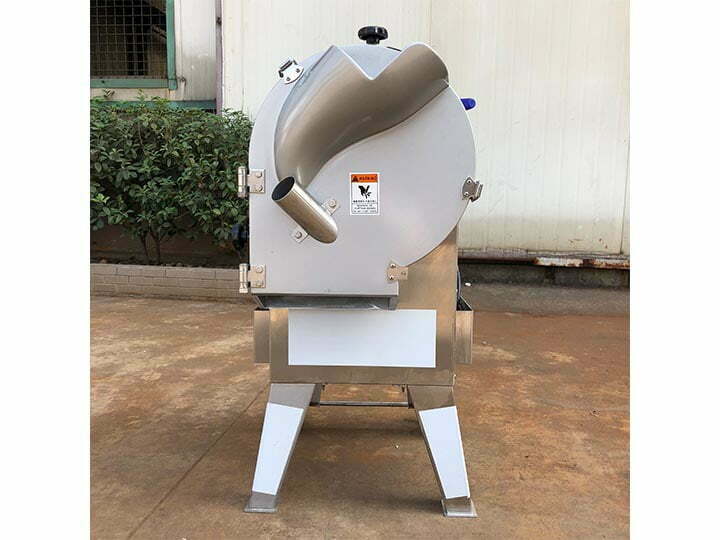 General specification
| | | | |
| --- | --- | --- | --- |
| Dimension | 600 * 500 * 900 (mm) | Product shape | Shred/slice/dice |
| Production | 500-800 kg/h | Shred size | 2-5 mm |
| power | 0.75 kw | slice size | 2-20 mm |
| Machine weight | 70 kg | dicing size | 8/10/12/15/20 mm |
parameter of potato slicer machine