A potato chips slicing machine is very popular among our customers. Recently, we have delivered the machine to Nigeria. The potato slicing machine in Nigeria serves as a great helper for our customer to grow his vegetable processing business. The potato cutting machine is designed to cut potatoes, sweet potatoes, radishes, taro, onions, eggplants, ginger, and many other bulbous fruits and vegetables. The potato slicing machine can also be used for shredding and dicing with adjustable sizes. The potato slicer machine is suitable for food processing plants, the catering industry, canteens, catering distribution centers, etc.
Why choose the electric potato slicer machine?
Multiple functions. Operators can slice, shred, dice, cut wavy slices, etc. by changing the cutter head.
Wide application. The potato slicing machine in Nigeria is applicable to a wide range of vegetables and fruits.
Adjustable thickness and sizes, and custom-made are also supported. The thickness of the slices is 2-20mm.

High output

. The capacity of the machine generally reaches 300-800kg/h. For special demands, we can offer customization services.
Made of food-grade stainless steel, the industrial potato slicer in Nigeria is safe, hygienic, and easy to clean.
Simple operation and convenient cleaning. The cutter head is easy to replace, easy to operate, and convenient for cleaning.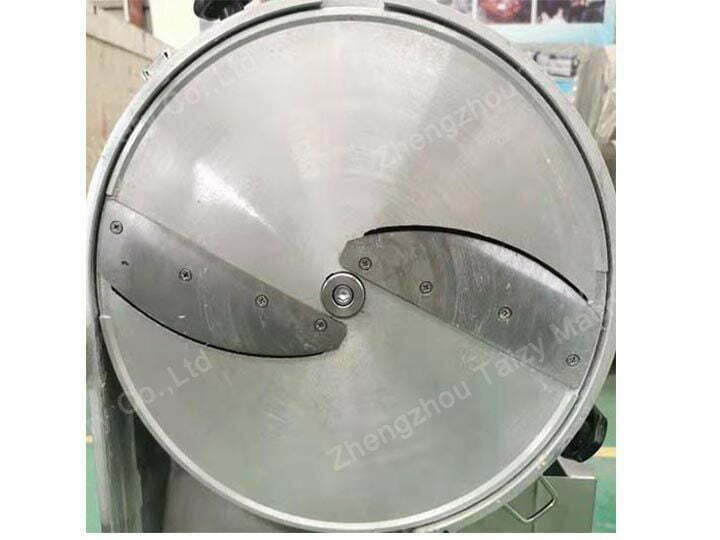 Automatic potato slicing machine in Nigeria order details
This Nigerian customer is a vegetable seller and plans to engage in the primary vegetable processing business. He wanted to make diverse potato slices to meet different market needs. For example, make wavy potato slices, potato shreds, and potato dice of different sizes. After watching the video of our machine, he got impressed and contacted us for details. Through a thorough understanding of the machine, and detailed negotiation with our sales representative, he finally placed an order of TZ-600 with has an output of 600kg/h and power of 0.75kw. The shred size can be changed within 2-5mm, and the slice thickness can be adjusted within 2-20mm. Now, the potato slicer machine in Nigeria is well installed and works smoothly.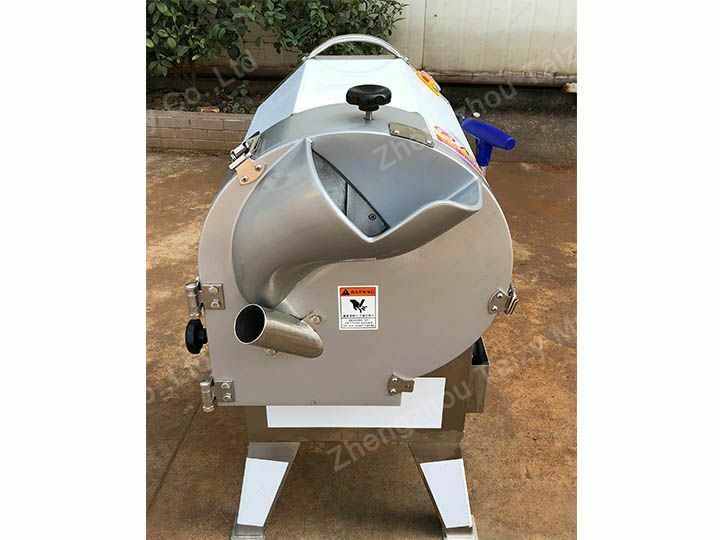 Industrial potato slicer price
There are many types of potato slicer machines, and the prices for different types of products are also different. The cost of the potato slicer machine is one of the important factors affecting the price. The cost includes the sum of a series of inputs such as the input of mechanical processing, the input of raw materials, the input of technology, and the input of transportation cost. Some customers do not need standard machines, but machines with other special functions. Such products have different technical requirements and the potato slicer machine price is also different.
If you need this kind of machine, please contact us for professional quotation and product consultation information.