A potato washing machine is a brush-type potato washing and peeling machine. The potato cleaning machine uses the peeling principle of the spiral brushes, mainly composed of motor, transmission, and 9 brush rollers. It is widely applicable to the cleaning and peeling of round and oval fruits and vegetables, such as ginger, carrot, reddish, potato, taro, cassava, sweet potato, kiwi fruit, and other root potato vegetables. This machine is one of our hot sellers. We have already shipped a potato washing machine to a customer in South Africa. The potato washing machine South Africa greatly helps him to expand the potato processing business.
Hightlights of potato washing machine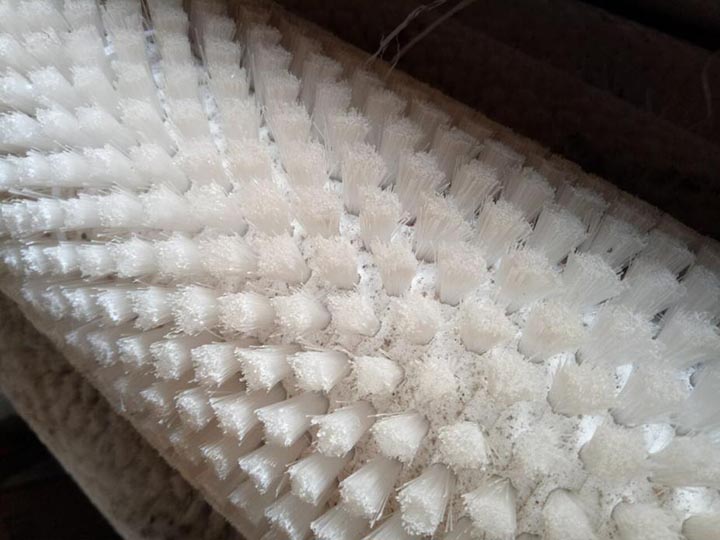 High-quality rollers: a total of 9 nylon rollers are durable with high elasticity, high wear resistance, high-temperature resistance, and food-grade material.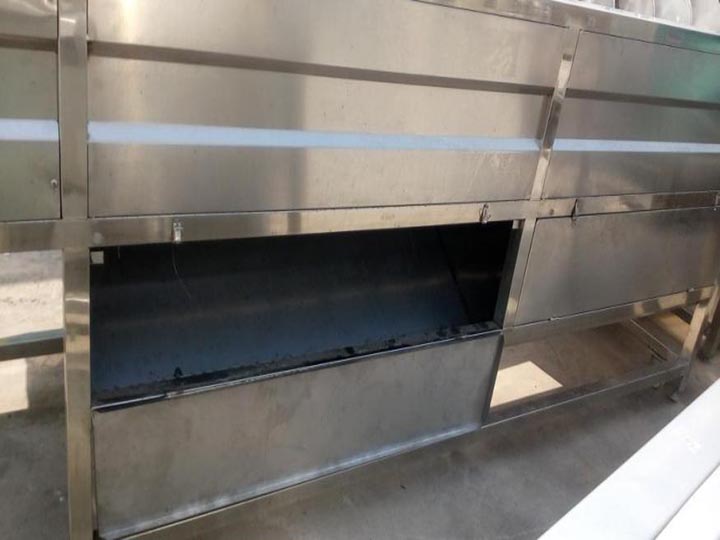 Water collection tray and waste port: the wastewater and skins can be directed to a specific outlet for discharge or secondary recovery, rather than directly discharged to the ground.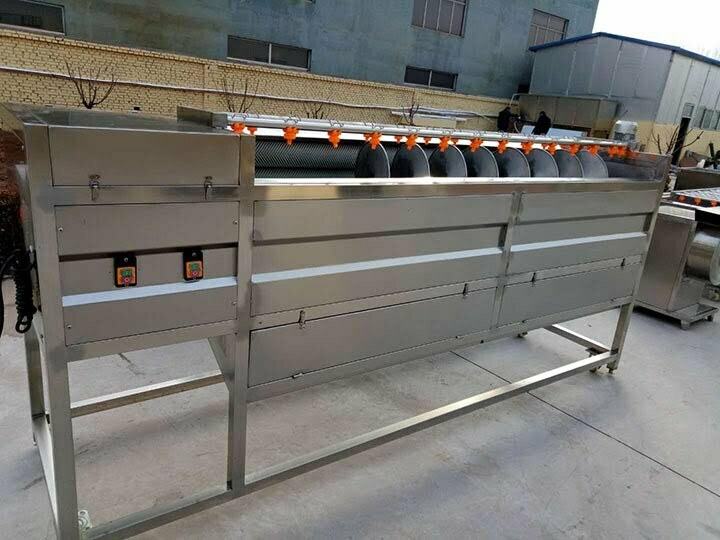 Screw feeding device: ensure the accumulated materials are evenly distributed, and the materials are in contact with the rollers at all angles, and then to be discharged orderly.
Order details of the potato washing machine South Africa
Our customer from South Africa owns a potato processing workshop. To save more labor and improve working efficiency, he decided to buy a large output potato washing machine, which can realize thorough cleaning with no damage to the potatoes. After seeing our new integrated potato washing and peeling machine, he contacted us. After talks, we knew his specific need and recommended our TZ-1000 model with a capacity of 1000kg/h. The size of the machine is 1780*850*800mm with a screw roller length of 1000mm. After negotiations with us about all the machine details, he placed an order. Now the potato peeling machine South Africa is running well and he sent us good feedback.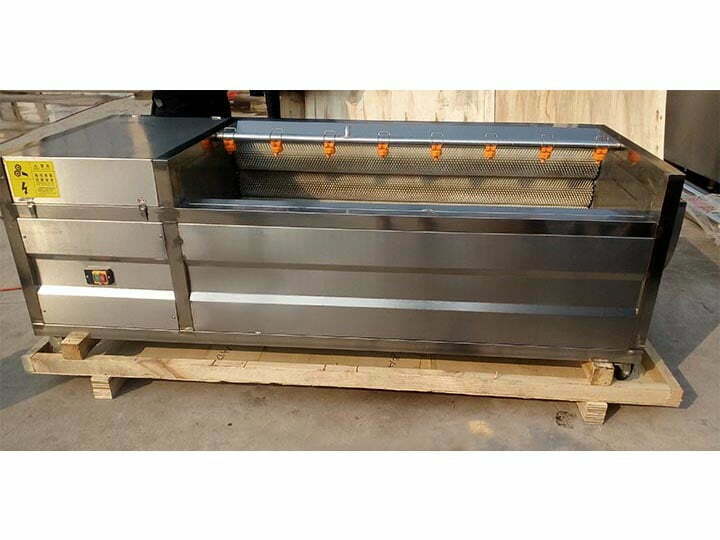 Our potato washing machine adopts the form of synchronous rotation of spiral brush rollers to make the potato rotate and move forward, brush the soil on its surface, and then flush the soil into the water tank by the water ejected from the high-pressure water spray pipe. During the cleaning process, the potato skin is only in contact with the brush, so as to avoid the scratch and bruise of the potato. The advanced potato machine solves the technical problem of scratching and bumping caused by the general cleaning machine when cleaning the potato skin. It is the ideal equipment for potato processing users.
If you are interested in the potato cleaning machine, welcome to send us your specific requirements.