The round potato chip frying machine is widely welcomed by African customers because of its easy operation, large output and wide application range. Recently we exported a potato chips frying machine to Kenya
The reason why Kenya customer choose potato chips frying machine
The Kenyan customer runs a small potato chip business. It originally used a small square fryer with an output of 50kg/h. In order to expand his business, he needs to expand production output to increase sales. Therefore, he decided to buy a large-volume fryer. Although the box fryer also has an output of 100kg/h, 200kg/h. But after comparing the differences between the two fryers, the customer chose a 100kg/h round automatic potato chip fryer.
Compared with the square fryer, the batch fryer is more automated. It can realize the functions of automatic feeding, automatic mixing and automatic discharging. Therefore, in the same time, the batch frying machine can obtain more products.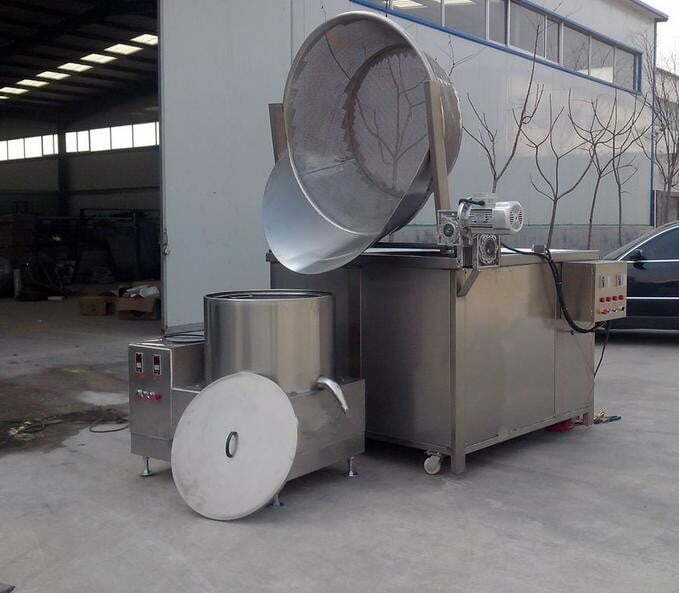 Commercial food frying machine have become more and more popular in Africa
Common frying machines on the market include square fryer, round batch fryer and continuous mesh belt fryer. Square fryer occupies the market share of small frying restaurants, while most large food processing plants use continuous mesh belt fryer. It seems that the demand for circular automatic fryer is small. But in recent years, according to surveys, the demand for circular fryer is gradually increasing. Because the circular fryer is easy to operate, it can make the fried food rotate quickly. This can make the fried food evenly heated.
The multiple heating methods of the machine also make it gain more customer groups. Because, in areas where electricity is scarce, the potato chip fryer can also use other heating methods such as gas. Therefore, in recent years, circular fryer has become more and more popular in Africa.