Although the world's 13 major French fries export countries have large fluctuations in the monthly export of French fries, it is undoubted that the world's demand for French fries has maintained a steady growth. The business of French fries machine manufacturer continues to prosper. The four major French fries exporters, Belgium, the Netherlands, Canada and the United States. However, as for Belgium, its recent exports decline slightly.
French fries export data
The latest statistics show that in May 31, 2018, the top countries in terms of french fries exports were Belgium, the Netherlands, Germany, Poland, Austria and Egypt. The countries in June 30 are Canada, the United States, France and the United Kingdom. The countries in July 31 are Argentina, New Zealand and Turkey. In 2018, the global French fries exports was 7.651 million tons, compared with 7.375 million tons in the same period last year. The four major French fries exporters account for about 84% of total exports.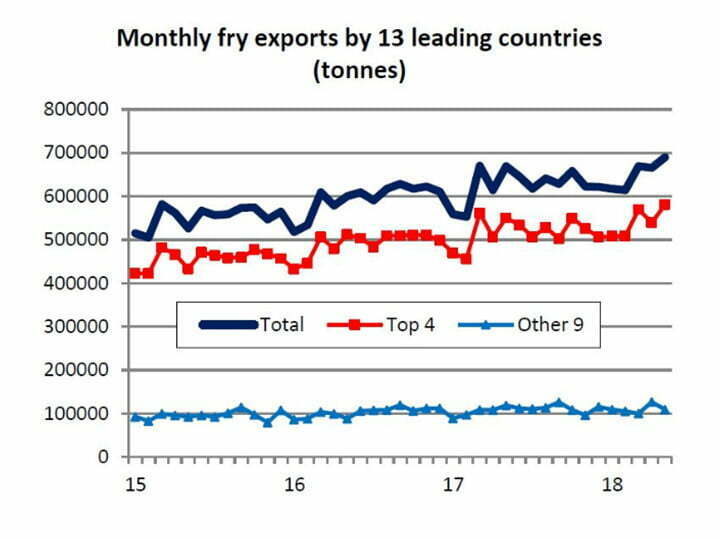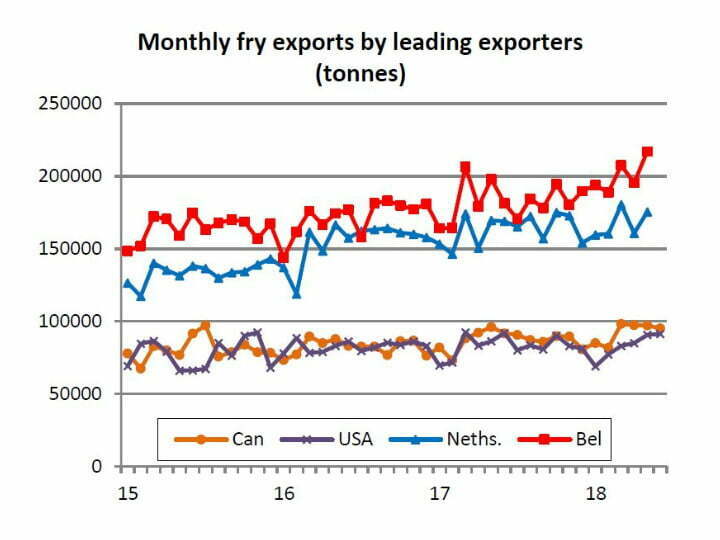 French fries sales are growing
In recent years, global fries sales have exceeded US $ 20 billion and are growing at an average annual rate of 4%. This is largely due to consumption driven by economies in Asia and Africa. The eating habits in these areas are rapidly westernizing, and the fast food industry is expanding rapidly. ‍
The global french fries market is dominated by frozen products, including 28% for roasting and 35% traditional frozen french fries made by professional french fries processing line. They account for 63% of total french fries trade volume.
French fries manufacturing should conform to the concept of healthy life
Although French fries have always been loved by consumers, they have also been hit by the concept of healthy eating. Therefore, french fries machine manufacturer are trying to innovate, and many companies are still pursuing healthy and new formulas. The french fries they made should contain less calories so as to keep up with gluten-free healthy lifestyle concepts. Under the premise of health, French fries machine manufacturer continue to pursue new tastes and new shapes to meet the increasingly diverse taste needs of consumers.