Sri Lanka is a tropical island country, rich in tasty tropical fruits. A highlight of local fruits is various kinds of bananas, including yellow banana, green banana, and red banana. However, banana has a short storage period. People often process it into snacks such as dried banana slices, which are welcomed by the market and have high economic benefits. To efficiently cut banana pulps into thin slices, it needs a professional banana slicer machine. We offer professional solutions for processing banana slices and chips, and our banana slicer machine in Sri Lanka has gained more and more popularity. The banana slicer machine is mainly designed for slicing bananas, as well as others fruits and root vegetables, like potato, cassava, lotus, radish, cucumber, and yam.
Introduction of banana slicer machine in Sri Lanka
We have recently exported a banana slicer to a customer in Sri Lanka. This customer planned to engage in a small banana snack business locally and needs to process the bananas into slices at first. He has plenty of banana supplies, but it needs a lot of manual labor and time for producing banana slices. So, he decided to purchase an efficient and cost-effective industrial banana slicer. After he contacted us, we had a thorough understanding of his demand and recommended our TZ-100 press-down slicer machine, with a capacity of 400kg/h. The multifunctional vegetable fruit slicer machine is space-saving, with a dimension of 950*880*950mm. Then, this customer inquired about the quality, material, and other machine details several times, and negotiated with us about the price and delivery. During the time, our manufacturing strength and all-around service impressed him. We finally made an agreement and signed the contract. Our banana slicer machine in Sri Lanka performs well and does great help to the customer.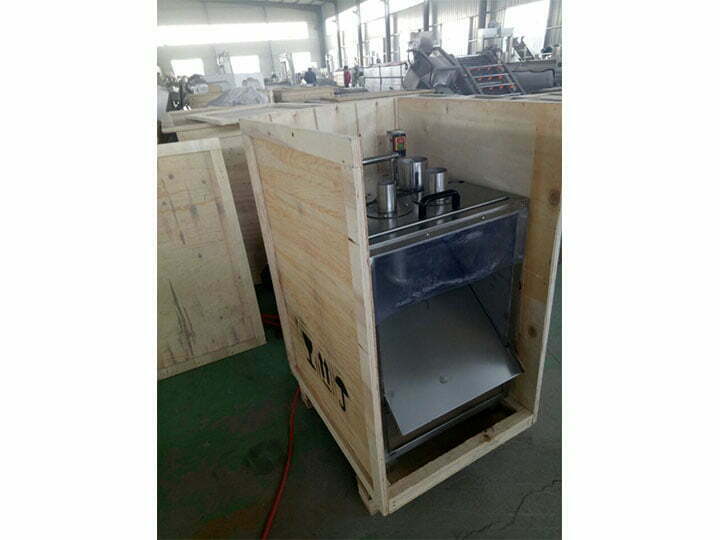 Banana plantain slicer outstanding features
The outstanding features of our banana slicer machine in Sri Lanka are as follows.
Uniform and adjustable thickness of product slices. The slice thickness generally ranges from 2mm to 7mm.
Suitable for many diameters of fruits and vegetables. There are several inlets of different sizes on the machine. It is easy to choose a suitable one for slicing different materials.
High output and customizable service. The output is about 100-500kg per hour, which can meet different needs. For specific demand, we can provide customized service.
Reasonable structure, low failure rate and convenient maintenance.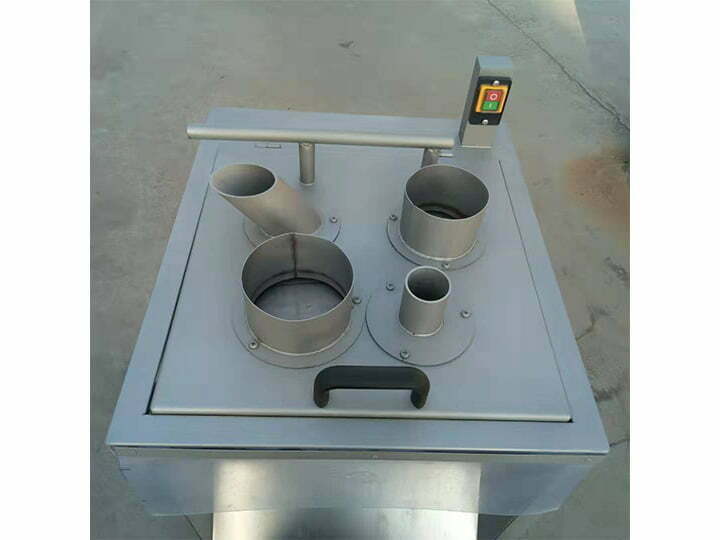 Cautions in operation
As for the operation of the banana slicer machine in Sri Lanka, it is necessary to pay attention to the following points.
The banana slicer shall be cleaned in time after each use. Ensure that the machine is clean and that residues are not included.
When cutting vegetables, do not put stone particles or metallic substances in case of the damage to the blade.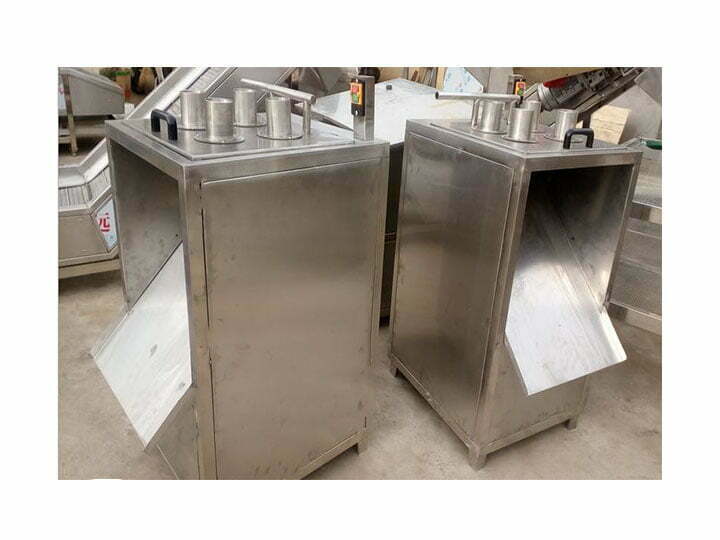 We would like to know your specific requirements for the banana slicer machine in Sri Lanka.