The potato chip production line is welcomed by many manufacturers because of its low investment cost and high production efficiency. But there are many machines for processing potato chips on the market. For many newly opened food factories or small factories, it is a bit difficult to choose a suitable machine. As a professional potato chips production line manufacturer, we provide you with a solution to facilitate these manufacturers' reference.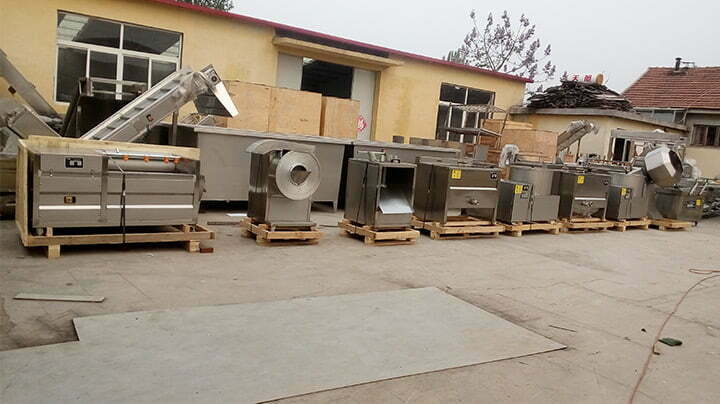 Taizy potato chips machine manufacturer
Our potato chips production lines include semi-automatic production lines and fully automatic production lines. For small processing plants, we recommend choosing a semi-automatic potato chip production line. The production line includes washing machine, slicer, blanching machine, dehydrating machine, frying machine, de-oiling machine, seasoning machine, packaging machine and other machines.
But for each machine,they also have different capacity to choose from.For semi automatic potato chips production line,we have 50kg/h,100kg/h,150kg/h,,,,capacity.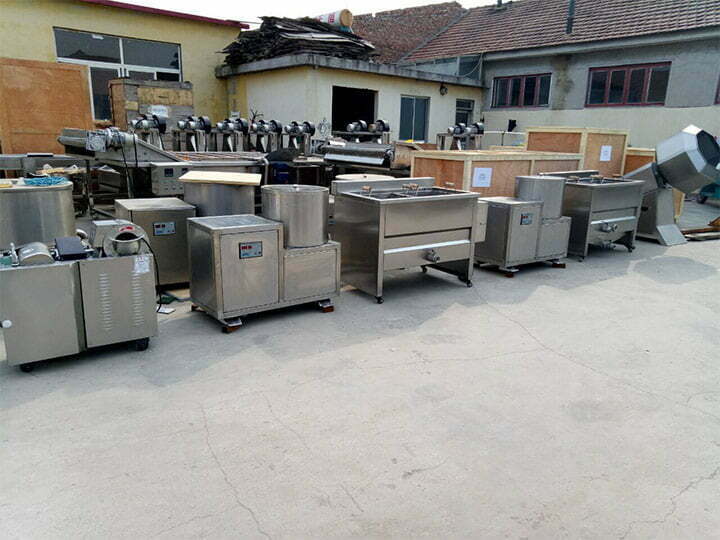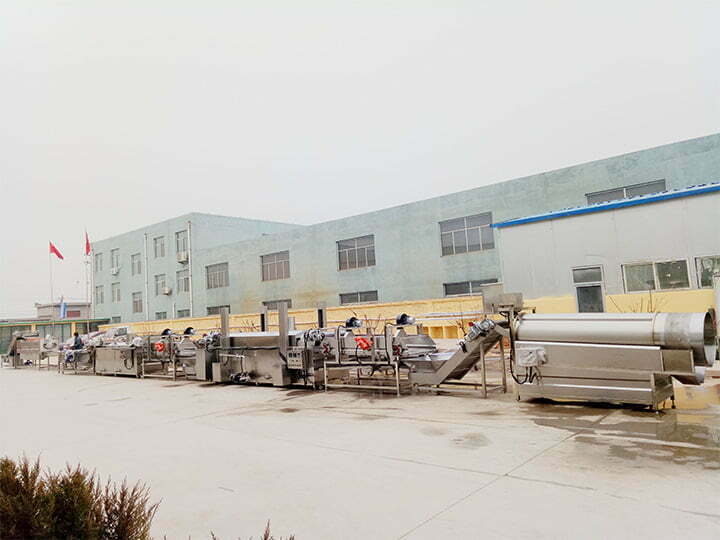 200kg/h potato chips processing line solution
We choose the 200kg/h semi-automatic potato chips production line that is most popular with customers as an example. The following are the required machines and the parameters of each machine:
Number
Machine name
Parameter
1
potato peeler
Model: TZ-600
Power:1.1kw
Capacity:100-200kg/h
size :1100*820*1000mm
Weight:150kg
2
potato slicer
Capacity:600kg/h Dimension :950*800*950mm
Voltage/power:1.1kw 380V/220V Weight : 110kg
Gross weight:130kg
3
potato chips blanching machine
Model :TZ-1000
Size:1200*700*950mm
Weight:100kg
Power:24kw
4
potato chips dehydrating machine
Model :TZ-400
Size:1000*500*700mm
Weight:260KG
Power:1.1kw
Capacity:300kg/h
5
chips frying machine
Model :TZ-2000
Size:2200*700*950mm
Weight:180kg
Power:42kw]
Capacity:200kg/h
6
chips de-oiling machine
Model :TZ-400
Size:1000*500*700mm
Weight:260KG
Power:1.1kw
Capacity:300kg/h
7
potato chips seasoning machine
Model:TZ–800
Weight: 130kg
Power : 1.1kw
Capacity :300kg/h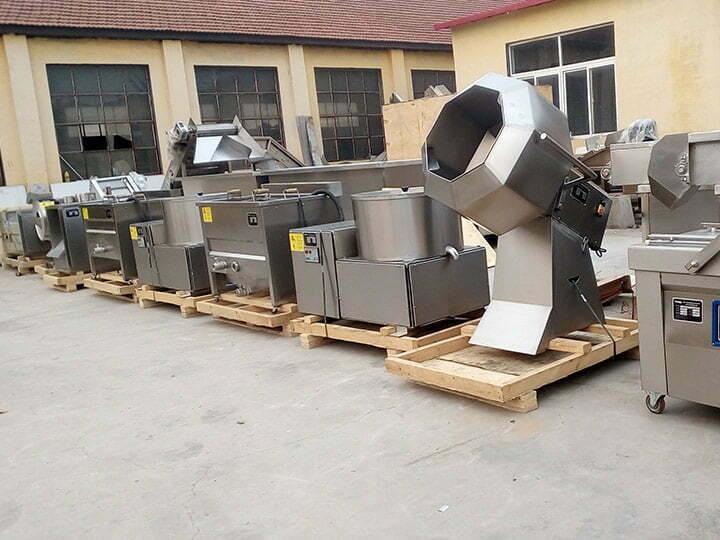 All the above machines are electric heating. if you are convenient to use air heating, you can also contact us. We will make a gas heating semi-automatic production line program for you.
The above solution is just for reference. If you want to replace one of the machines or add other machines, we will provide you with solutions based on your actual situation.
As a professional french fries/ potato chips production line manufacturer, we are dedicated to providing high-quality products and excellent service. If you need French fries potato chip machine, please contact us.