A banana slicer machine Malaysia is to slice banana pulp into small pieces. The machine is often applied in the banana/plantain chips production line. For many large banana growing areas, like India, Malaysia, the Philippines, it has unique advantages to start a banana processing business. Banana chip is one of the popular banana snacks with growing demands. Processing bananas is also needed in many canteens, restaurants, fruit processing plants. Taizy machinery is a professional manufacturer of banana processing machinery, with typical products of plantain slicer and the banana chips production line. Our banana slicer machine in Malaysia is one of our successful exploration cases.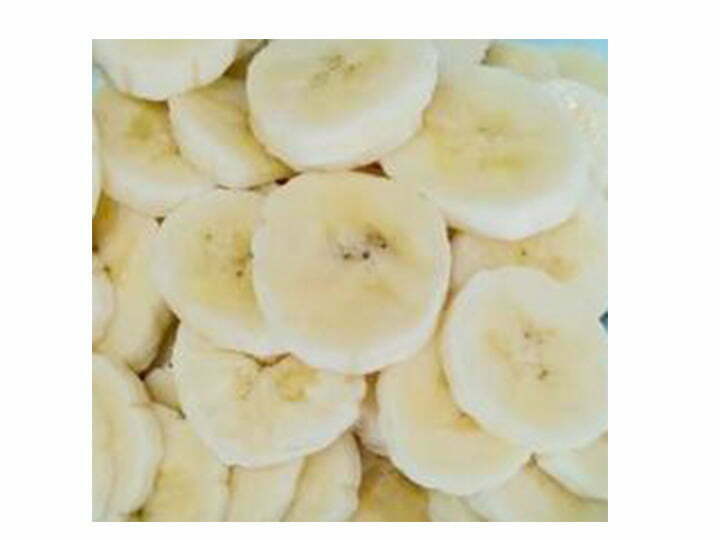 Structure of banana slicer machine
The plantain slicing machine mainly has hoppers, a frame, revolving cutters, a transmission part, a motor, and a discharge port. It's ideal for slicing medium-volume materials, or a long cylindrical form. The thickness of the slices cut by the rotary cutter is uniform, and the sliced pulp is fresh and smooth with no damage. The slice thickness of the product is adjustable from 2-7mm. Except for the inlets and outlet, the rest is in a confined space, so it can keep from dust. The banana slicer has a compact and reasonable structure. The machine material is durable and easy to maintain. The banana slicer machine Malaysia is also energy-saving with low energy consumption.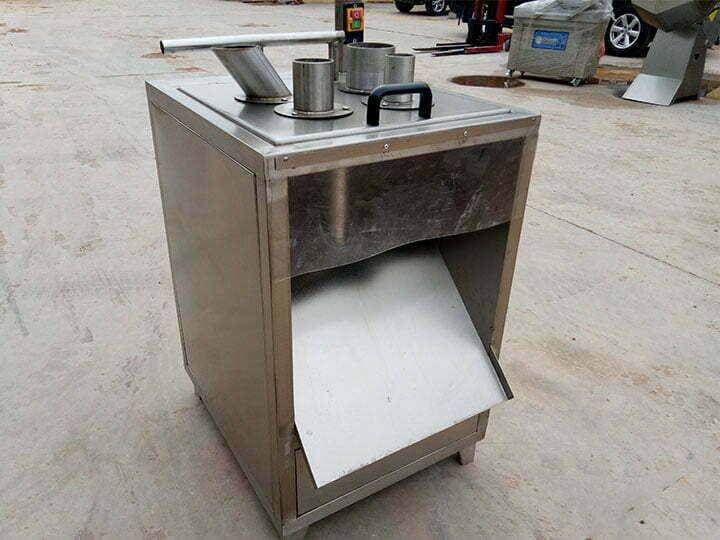 Other equipment in banana chips production line
In the banana chips production line, there are other machines including a banana peeling machine, banana chips blanching machine, dewatering machine, banana chips frying machine, deoiling machine, seasoning machine, and packaging machine. The output of the banana chips production line ranges from 50-1000kg/h. For specific needs, we can customize the machine. Our banana slicer machine Malaysia is a part of the automatic banana chips production line.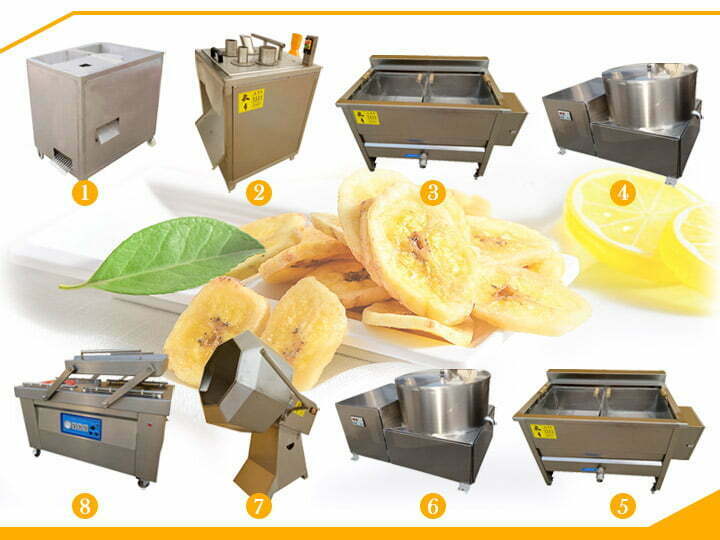 Banana slicer machine Malaysia order introduction
Our recent customer from Malaysia requires an efficient banana slicer to be used in his banana chips production line. He is engaged in the fruit processing business and decides to expand his production. The customer inquired about our machine with 600kg/h and the size of 700*700*900mm. We showed him the video of the machine in working mode and the product manual for a better understanding of the machine. The banana slicer machine Malaysia has high output, multiple functions, and an ideal slicing effect. It takes little space and is easy to operate. As he has never purchased a machine from us before, he asked for more details about our after-sale service, previous exports cases, industrial certifications, factory strength. We gave him timely and convincing responses and dispelled his doubts. Our product quality and service left him a good impression. Finally, we made a transaction and the machine was delivered to the country. Actually, it is just one of our transaction examples. Our customers are also from countries like the Philippines, India, Sri Lanka, Canada, and so on.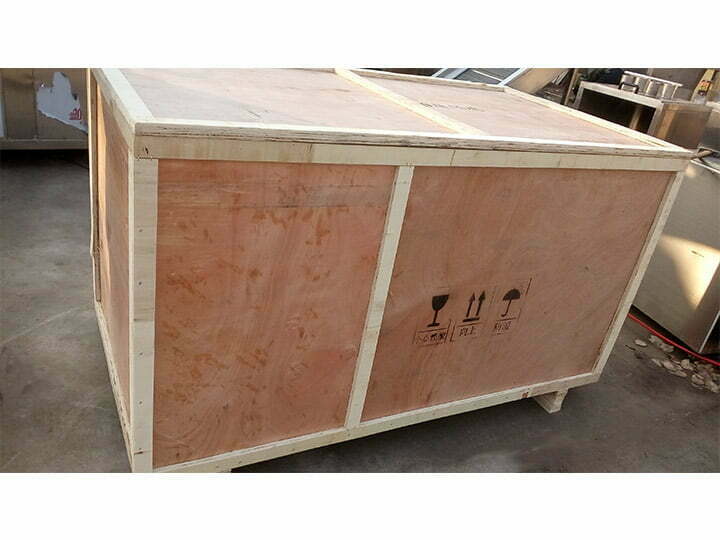 For more information about our banana slicer machine Malaysia, please do not hesitate to contact us.