Potato chips are popular snacks and serve as an important part of the snack market in many countries. There are various kinds of chips shapes favored by customers. Among them, crinkle-cut chips (ruffled chips), wavy chips, ripple chips are rather popular, featured with crunchy taste, tightness, great texture for dipping. To make potato chips, the general steps include washing, peeling, slicing, frying or baking, and flavoring. With different slicing methods, potatoes can form into different shapes. In an industrial way, how are crinkle-cut chips made with a potato slicer machine?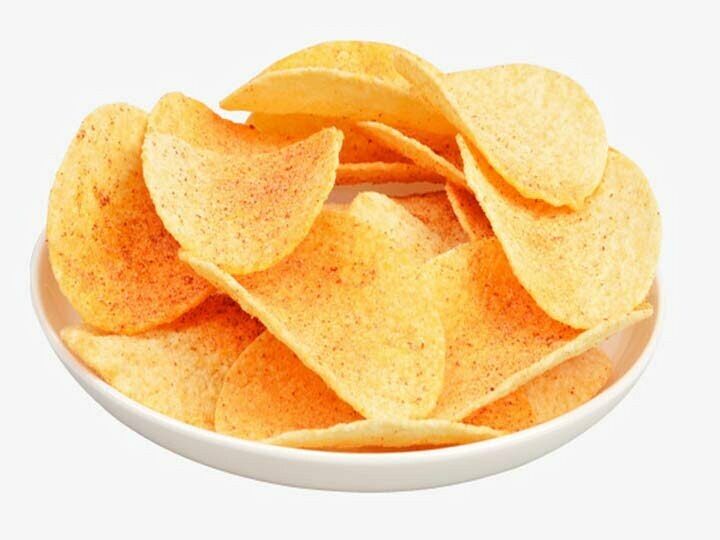 Introduction to a potato slicer machine
The potato chips slicing machine is one of the indispensable pieces of equipment in the fruit and vegetable processing industry. As manual vegetable cutting is too time-consuming and laborious, it cannot meet the development of today's society. The ruffled potato chip cutting machine can cut the vegetables and fruits into flat or crinkle slices, thin shreds, and dice of different specifications. The potato chip cutter machine can be operated alone or directly equipped in vegetable and fruit processing production lines. It is especially suitable for vegetable and fruit deep-processing processing lines, like the potato chips processing line.
Highlights of potato chips cutter machine
The wavy potato slicer machine is made of SUS304, which fully meets the hygienic standards.
The cutter is made of food grade stainless steel with high hardness, which can cut quickly. Its capacity is about
It can handle different types of fruits and vegetables, including root vegetable, like carrots, potatoes, sweet potatoes, taro, bamboo shoot, onion, eggplant, apple, ginger and other fruit.
The quality of potato slices is good, with uniform slice thickness and shape.
The size and thickness of the finished product can be adjusted. The thickness of potato chips slice ranges from 2-20mm.
The machine can cut out slices, shreds and dices by replacing the cutter, and install a flat knife or a wave knife, and it can cut two types of double-sided smooth type and double-sided wave pattern. Slice thickness reaches from 2mm to 20mm.
Customizable serves are available according to different needs.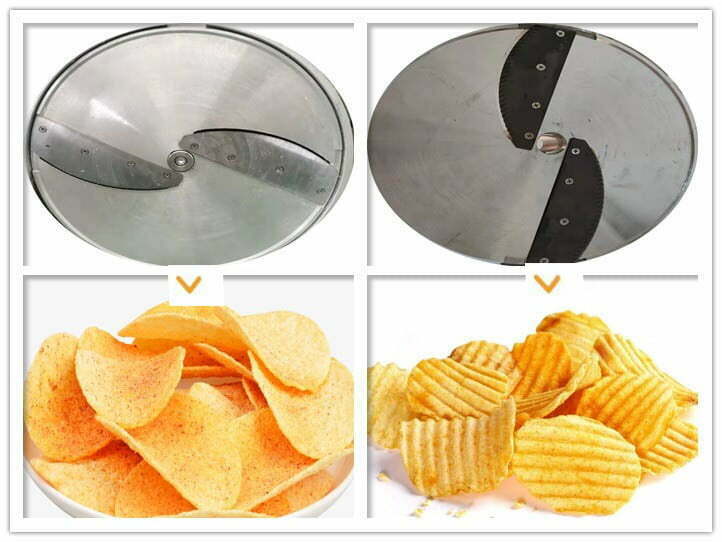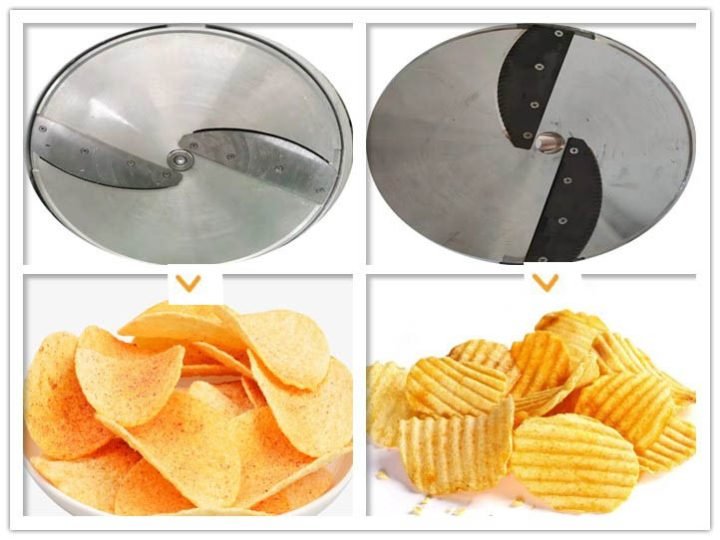 How to make ruffled potato chips industrially?
The crinkle-cut potato slicer machine is easy to operate. There are double inlets convenient for slicing small or large fruit and vegetable and forming good shapes. Put the raw potatoes into one of the feed ports, the potato slices come out quickly from the discharge port. For different purposes, like slicing, dicing, shredding, it only needs to change the stainless steel cutter mold accordingly. With a sharp cutting effect, the ripple potato slicing machine discharges the products out from the outlet in a very short time. The capacity can range from 200-1000kg per hour.
Working video
Big feed port
Mainly cutting potatoes, sweet potato, lemon, onion, tomato, pumpkin, etc.
Small feed port
Suitable for cutting cucumber, eggplant, carrot, radish, yam, and other fruit and vegetable.
Technical data of potato chips cutter machine
| | |
| --- | --- |
| Voltage | 380v,50hz, 3 Phase |
| Body Material | 304SS |
| Slice thickness | 2-20mm |
| Potato Slice Shape | Smooth Shape, Wavy Slice |
| Yield | 200-1000kg |
| Weight | 70kg |
| Overall Dimension | 720*450*900mm |
| Power | 0.75kw |